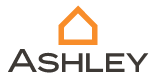 Buy your Ashley products right here in Marinette
We have partnered with Ashley Direct to provide bed frames, box springs, bedroom sets and more. Purchase Ashley products in Marinette from The Pillowtop Factory. We offer mattress payment plans so you can enjoy your new products sooner. Get the best sleep of your life without the traditional retail price tag! Schedule an appointment today to get started and save!
About Ashley
What was once a family company with just 35 employees and 35,000 square feet of facility space in 1970, now employs more than 17,000 valued teammembers across the country and boasts more than 30 million square feet globally in the manufacturing and distribution space. Ashley has supported 3,700 vendors and businesses, created 3.4 additional jobs with each manufacturing job and continues to infuse the economy in 155 countries by supplying furniture to more than 20,000 storefronts.
Ashley Box Springs
We sell Ashley box springs in numerous sizes to fit any requirements. Choose from twin, full, queen, and king at The Pillowtop Factory.
Best Mattress Delivery in the Area
Mattress shopping doesn't have to be a tedious process spent driving across town in search of the best deal. At The Pillowtop Factory, we offer the most popular mattresses at the lowest prices. When you choose to shop at our Marinette showroom, you can take advantage of our mattress delivery service. Your mattress will arrive directly to your door packages securely in plastic and ready for you to install. Our mattress delivery is perfect for those who are moving to a new home and want to avoid the annoyances of transporting and packaging a mattress. Our delivery staff will gladly deliver your mattress to your home on your move-in day.
Shop For Ashley at The Pillowtop Factory
We designed our business with the customer in mind, every step of the way. Traditional stores require maintenance and high overhead costs that you end up paying for. Our Marinette location allows us to slash prices on premium mattresses. Schedule an appointment, and you'll have the place to yourself to buy and take home the perfect mattress, or have it delivered the same day. Our process has the added benefit of being Covid-19 friendly, we've eliminated the stress of a store filled with people.
Schedule an appointment with our team and pick out your dream mattress today.