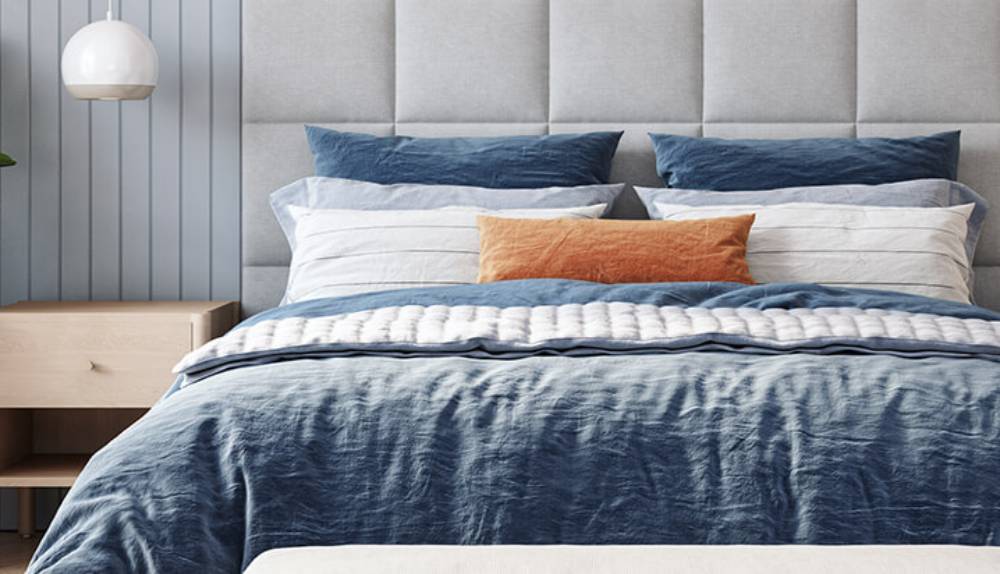 Marinette's home to affordable king mattresses
King-sized mattresses for sale. With prices starting as low as $175 and only a $15 down payment, your perfect mattress is within reach of any budget. Browse our extensive collection of innerspring, pocketed coil, memory foam, hybrid and adjustable mattresses to find the ideal sleeping solution for you. Our mattress payment plans are built to save money, no credit check is needed. Schedule an appointment today to get started and save!
King Size Mattresses For Sale
Enjoy a brand new king-sized mattress for as low as $175, when you shop at The Pillowtop Factory. King-size beds are perfect for couples who need extra room or individuals who just like the space. Choose between a selection of mattress materials and levels of density. Schedule your appointment today, sleep great tonight.
King Mattress Delivery
At The Pillowtop Factory, we understand that the shopping process can quickly become a hassle. We offer a delivery service to make purchasing a quality mattress easier and more convenient for our customers. If you are planning a move, our team will deliver your mattress to your new home on your move-in day. Don't worry about packing your mattress when you move, let us do the heavy lifting and transport your mattress for you. Whether you are moving tomorrow, next week, or the following month, we will happily deliver your new mattress to your new home. Your purchase is always shipped securely and arrives in protective packaging to make your mattress installation as effortless as possible.
Memory Foam Mattress Advantages
Memory foam mattresses are designed to keep your body comfortable all night long. Using pressure-relieving technology, these mattresses keep you pain-free and asleep all night. High-density foam is proven to support spinal alignment due to its reduced sag and sinkage of material. Enjoy customized support and comfort with memory foam mattresses from brands like Sealy, Posturepedic, Serta, PerfectSleeper, Simmons, and Five Star Mattress.
Contact us

today to get started and save!