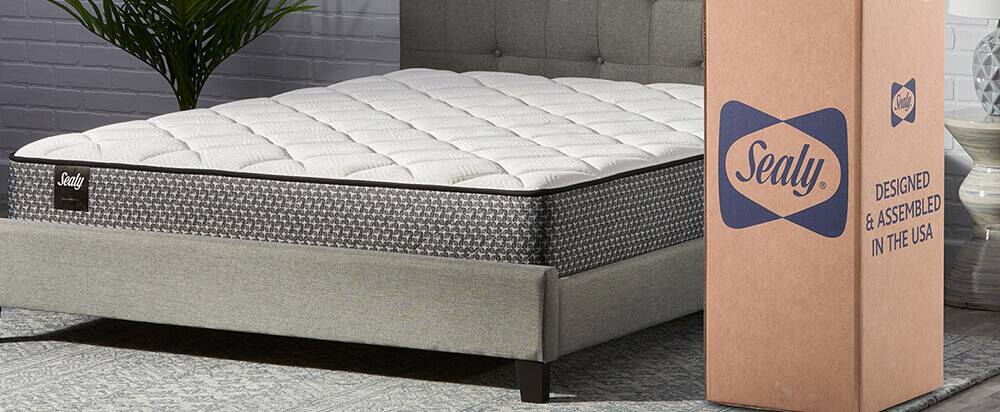 Mattress in a Box starting at $15/mo in Marinette
Are you looking to buy a mattress but don't want to deal with taking it home? Check out our mattress in a box option with same-day delivery services. Boxed mattresses are available in top brands including Serta, Sealy, Malouf, and DreamSmart. Both 100% memory foam and hybrid models are available in twin, full, king, and queen sizes. Get your dream sleep delivered right to your door, hassle-free. Start saving today by contacting our store or scheduling an appointment! Our mattress payment plans ensure that you can afford a quality mattress no matter your credit rating with a $15 down payment. Schedule an appointment today to get started and save!
Mattress In a Box For Sale
Mattress shopping has never been easier with a mattress in a box. Compact boxes make maneuvering inside cramped stairwells and hallways a breeze. Boxed mattresses represent an outstanding value when compared to other mattress options. Mattress in a box offers more convenient shipping, easy transportation, and a trial period to ensure that your mattress is right for you. Simply unpack your new mattress and enjoy restful sleep for years to come.
Mattress In a Box Delivery in Marinette
Boxed mattresses are delivered directly to your door without any user assembly or tedious transportation. The pre-packaged mattress will be shipped to your home in as little as 2 business days. All boxed mattresses are sanitized and disinfected prior to being packaged for delivery. Forget spending a day driving to several mattress retailers to find the right mattress. Order a bed in a box and have your new mattress shipped directly to your home today.